Velophone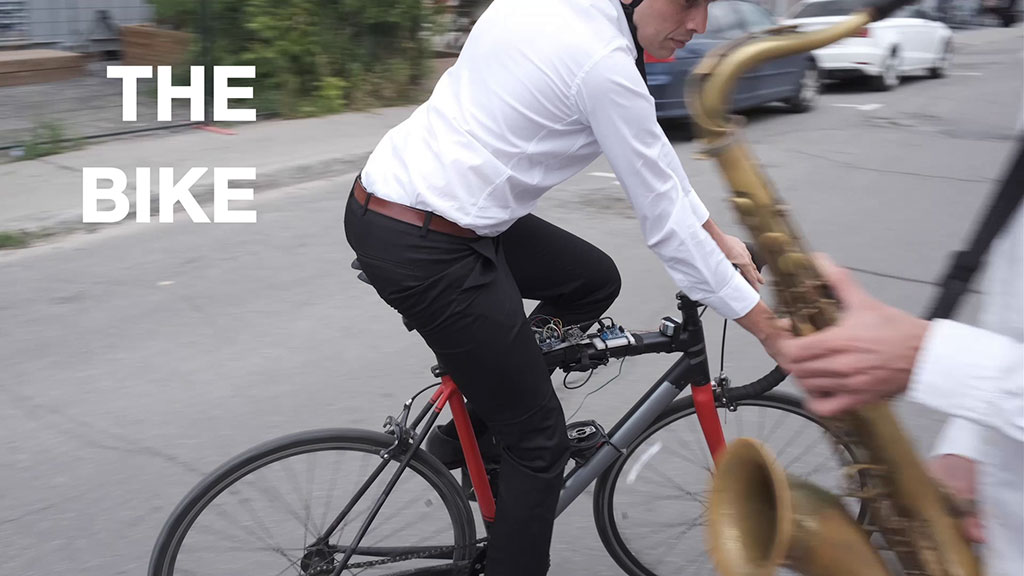 by Greg Technology and Luc Mikelsons
Using motion sensors and radio signals, Velophone algorithmically generates musical scores based on the rider's movements.
Its original compositions are adapted and modulated for multiple bicycles when many Velophones ride together.
It uses Arduinos, music, accelerometers, zip ties and makes you feel like you're riding the music, for all of the intense feeling of dread that this sentence evokes in you.